Open Source Stories is a project created by amanda casari and julia ferraioli, intended to document the oral histories and untold narratives of open source.
History
When julia and amanda were outlining the foundation of what would become OCEAN (Open source Complex Ecosystems And Networks), they quickly ran out of dry erase board space. Abstracting the nuances of open source hinges on making the invisible visible. There is far more unwritten than is captured in any existing data.
They began talking to people throughout the open source ecosystem to begin to identify the unrecorded areas where decisions, collaborations, contributions, and interactions took place. While they deepened their own understanding during these unstructured interviews, they also wished that these stories were captured for everyone to understand the nuances, history, and motivations which have shaped the evolution of open source.
Open Source Stories was born.
Current state
Open Source Stories is still in its initial stages. Right now, we are reaching out to select storytellers as we smooth out the edges of the contributor experience. By the end of the year, we hope to expand storytelling slots to anyone with an open source story to share, as well as introduce a self-directed option.
Please stay tuned!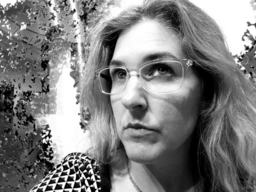 amanda casari, Co-founder
amanda casari is a researcher and engineer continuously fascinated by the difference between the systems we aim to create and the ones that emerge. Her current research focuses on risk and resilience in open source ecosystems and networks. She has been an active contributor and community member in open source for over a decade, including: organizing local community groups, filing issues, cleaning up documentation, testing fixes, moving chairs, funding conference sponsorships and stickers, and baking pies.
julia ferraioli, Co-founder
julia ferraioli is a member of the open source software community, focused on open source compliance, sustainability, tooling, and research. Her background includes research in machine learning, robotics, HCI, and accessibility. julia finds energy in developing creative demos, creating beautiful documents, and rainbow sprinkles. She's also a fierce supporter of LaTeX, the Oxford comma, and small pull requests.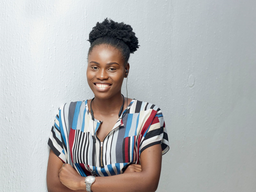 Peace Ojemeh, Design Lead
Peace is a product designer who helps communities & organizations build & improve the quality of their products & overall experience, to match the needs of their target audience. She is enthusiastic about solving problems, places great emphasis on functionality and usability while ensuring a visually captivating product. She is an advocate for inclusion, accessibility, and open source.